Buy A Copy of My New Book "The Awakening Course" and Receive Everything You See On This Website for FREE!
Scroll Down and Feast Your Eyes on the AMAZING Gifts My Friends Are Offering You as a Reward for Helping Me Turn My New Book Into an Instant Best Seller...
However - you must act TODAY...
From the desk of: Joe Vitale
Dear Friend,
My new book "The Awakening Course - The Secret To Solving All Problems" has just been released and I want to ethically "Bribe" you to buy a copy TODAY.
If you scroll down this page you're going to see an amazing collection of books, audio's and videos hand picked to accelerate your success - no matter what path you're on.
You get EVERYTHING you see on this page for FREE - and all you need to is follow 3 simple steps:
1. Buy a copy of my book right now from Amazon or Barnes & Noble. (It will cost you about $16).
2. Return to this page and fill out the form at the bottom to confirm your purchase. (It will take you less than 90 seconds)
3. Watch your email for a link to download and enjoy all of the gifts you see presented here.
Why am I doing this?
There are so many books being released these days it's easy to get lost in the shuffle.
And I'm proud of this book. I poured my heart and soul into writing it and I want it to reach as many people as possible.
It contains new information that will help people who are struggling to find answers in their life.
And so I'm doing something OUTRAGEOUS to help things along.
I asked my friends to offer you some of their BEST training material for FREE as a favor to me - to tip the scales and make buying my new book a "no brainer".
And they came through - to your benefit (as you'll see when you look at the incredible quality and value of the programs below).
What are you searching for in your life?
Do you want more money? A better job?Freedom to travel or pursue your passion? Peace of mind? To heal your body? More love and romance in your life?
The answers you seek are on this page.
And my new book is a wonderful place to start.
THE AWAKENING COURSE builds on everything I've written and spoken about in the past and takes you to a new level of personal and professional transcendence. I explain how each stage of awakening can change your outlook on life.
The book explains the stages of awakening as:
Victimhood – How to take responsibility for life's experiences – good or bad – and how to move past them
Empowerment – How to send a positive message into the world
Surrender – How to push aside the instinct to be controlling of every aspect of life and surrender to a higher power of direction
Awakening - The final stage is an awakening to what's possible in life with a complete mind, body and spiritual transformation
- - -
"This exciting and empowering book guides one and all through the exhilarating process of awakening. Not to be missed."
—Sonia Choquette, New York Times bestselling author of The Answer Is Simple
- - -
"I love how Joe easily explains the stages of awakening and offers practical ways to experience them. This is an enlightening book."
—John Gray, author of Men Are from Mars, Women Are from Venus
- - -
"I know Joe Vitale and love this book. It provides solutions to our problems by awakening to the stage above them. He's brilliant!"
—Debbie Ford, author of The Dark Side of the Light Chasers
- - -
THE AWAKENING COURSE gives you a proven step-by-step approach for finding and achieving goals with insights such as:
What it means to awakened and why it's so important
How to discover new perspectives on money, role models, and the power of unconscious
Tips on re-stating complaints into positive life-changing intentions, and turn fears into a catalyst for success
Five steps for attracting anything or anyone into one's life
Ways to turn fears into the driving force behind your success
In addition to my book - the other gifts offered here will allow you to make rapid progress in all areas of your life - from business success to personal relationships, healing, your spiritual journey, and much more.
Opportunities like this don't come along every day...
Where else can you spend less than $20 and receive almost $2,000 worth of valuable training, inspiration and information - all selected to help you move closer to your goals, dreams and aspirations?
(By the way, if you don't absolutely love the book, they'll REFUND EVERY DIME. You keep the ALL the free bonuses as my gift for your trouble.)
Go ahead and order your copy of THE AWAKENING COURSE today - fill out the form at the bottom of this page - then claim and enjoy ALL these gifts while they are still available.
Love,
Joe
Here Are the FREE Gifts Available to You Immediately After Buying A Copy Of My New Book...
Which of these are the perfect next step in your journey?
How To Collect Your FREE Gifts...
Step 1. Purchase the Book "The Awakening Course"
You may place your order at Amazon.com or BarnesAndNoble.com
Step 2. Enter Your Purchase Information Below:
Just fill out the Gift Redemption Form below and if your information is valid we'll give you instant access to your gifts - it's that easy!
To Claim
Your $1,869
In FREE Gifts:

Buy the Book
NOW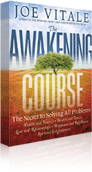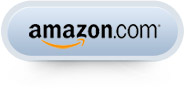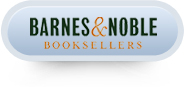 Confirm Your Purchase Below


Watch Your Email For the Link To Access and Enjoy Your Gifts!